On the occasion of signing of Memorandum of Understanding (MoU) between School Corporation Shimada Gakuen Fukuoka Kokudo Kensetsu Technical College (KOKUSEN) and Royal University of Bhutan (RUB)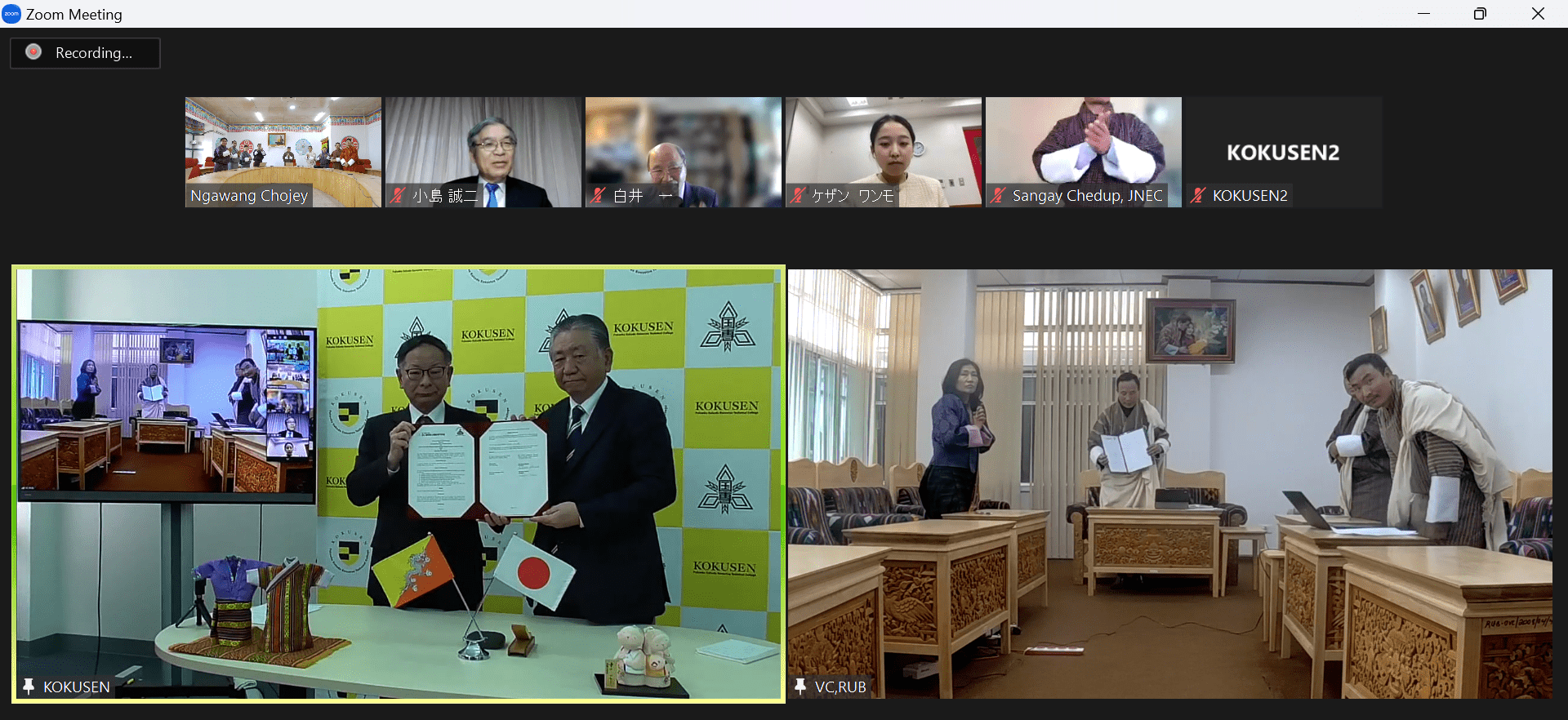 In presence of His Excellency Ambassador Seiji Kojima, President of the Japan-Bhutan Friendship Association, the MoU to promote academic and scholarly cooperation between KOKUSEN, Japan, and Jigme Namgyel Engineering College (JNEC), RUB was signed. The MoU was signed by Mr Kichitaka Shimada, President and Mr Masanori Misumi, Principal, from KOKUSEN with Dasho Nidup Dorji, Vice Chancellor of Royal University of Bhutan, and Tshewang Lhendup, President of JNEC on 24th February 2023.

The signing ceremony was witnessed by officials from KOKUSEN, Society of Experts for Construction Equipment (SECONEQ) from Japan, faculty of JNEC and Executives from the Office of the Vice Chancellor, RUB.

As part of the MoU, KOKUSEN and JNEC-RUB will cooperate on academic and research capacity building, exchange programmes, joint research projects, internship for students and faculty, curriculum framing and enhancement, and joint facilitation of seminars, workshops, trainings and conferences. The Surveying and Geoinformatics Department at JNEC will also be enhanced through this collaboration.


24th February 2023
Office of the Vice Chancellor
Royal University of Bhutan